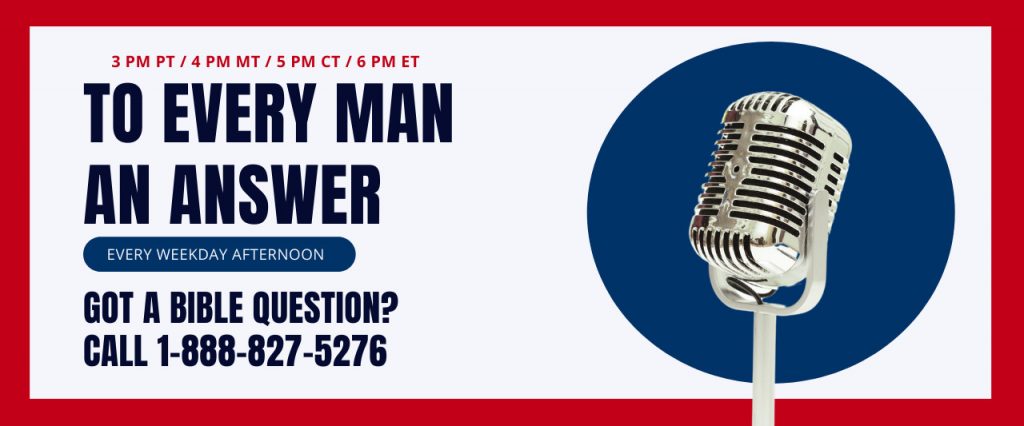 Latest Episode
Follow TEMA on social media:
LISTEN
Weekdays
3:00PM (PT) / 6:00PM (ET)
Audio Archives
Listen to the archives, subscribe to our Podcast / RSS feed, or order audio CDs of past programs
QUESTIONS?
Get Answers!
Call in your question during the program:
LINKS
Go to our links page to research answers to your questions.
---
Mentioned On-Air
John MacArthur's errant position on still being able to be saved after taking the Mark of the Beast (start at 15:53) – GO

Jehovah's Witnesses and the Deity of Christ – GO